General Excavation, Inc. is a full service prime contractor specializing in heavy highway, Design-Build, site development, and utility construction. In addition we have extensive experience with airport work, railroads, retaining walls, clearing, blasting, and seeding.
Established in 1983 General Excavation, Inc. is located just south of Warrenton, Virginia. Over the last 30 years General Excavation, inc. has grown from a small excavation and grading company into a well-established and respected general contractor. With an extensive fleet of heavy equipment, a large full time work force and our diverse in-house capabilities, General Excavation is uniquely qualified to manage and complete virtually any construction project.
General Excavation, Inc. is SWaM Certified and licensed in both Virginia and West Virginia. We are also pre-qualified with the Virginia Department of Transportation (VDOT) and the West Virginia Department of Transportation Division of Highways.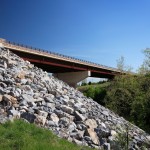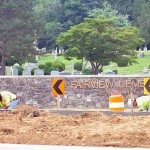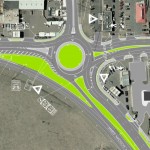 4 Photos by Al Covey, VDOT Last 2 Photos by Vincent Vala, Culpeper Star Exponent
Recent Awards and Recognition
General Excavation, Inc. has been widely recognized for its dedication to providing quality work, on time and on budget. Some of our more recent awards include:
VDOT Staunton District 2010
Excellence in Construction
Best project southern region, 0042-007-116, M501, D616
VDOT Staunton District 2009
Excellence in Construction
Best Project in the Staunton District, 0340-069-V20, C502,B60
Excellence in Construction
Best Project in the Harrisonburg Residency, 0081-082-131,N501
VDOT Staunton District 2008
Excellence in Construction
Best Project in the Staunton District, 0644-082-283, M501
Excellence in Construction
Best Project in the Luray Residency 0661-093-184, N502
Excellence in Construction
Best Project in the Edinburg Residency, (FO)0081-034-128,131, N501; (NFO)0522-034-132, N501
Certifications
Virginia Class A Contractors License Number: 2701 026132A
Commonwealth of Virginia Department of Transportation Pre-Qualified Vendor No. G181
West Virginia Department of Transportation Division of Highways Certificate Qualification No. 21549
West Virginia Contractor License Number: WV020057
---